Prof. Dr. Syed Akheel Ahmed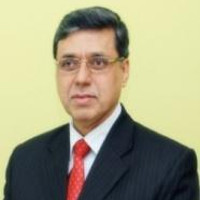 Ph.D, MSc, University of Mysore, Karnataka, India,
VICE CHANCELLOR, GLOCAL UNIVERSITY

Prof. SYED AKHEEL AHMED is the founder Vice Chancellor of Yenepoya University, Managlore, Karnataka. He is a great scholar, outstanding academician, able administrator, passionate researcher, excellent orator and a teacher par excellence. He has voluminous achievements and innumerable accolades. He has 42 years of experience in teaching Postgraduate students at the university level. He has to his credit being the one of the longest served faculty across all state universities in India.
Prof. Akheel Ahmeds significant international assignments include Icon Professor (2015-18) and Collaborator, University of Malaya, Kuala Lumpur, Malaysia,; first in the State of Karnataka to achieve this distinction. He also served as Visiting Professor during 2011 and has served as External Assessor, Polymer Chemistry, University of Malaya, Kuala Lumpur, Malaysia since 2011. He is first in Karnataka State to be recognized as International Referee, King Faisal International Prize for Science in Chemistry (US$ 200,000), KSA, 2011.
Prof Akheel Ahmed was appointed as the founder Vice-Chancellor of Yenepoya University, Mangalore, India in 2008. Under his leadership, Yenepoya Research Centre blossomed with innovative research initiatives. Furthermore, he has the distinction to be the founder Coordinator and Principal Investigator for the prestigious project sanctioned by Department of Science and Technology, Government of India entitled Promotion of University Research and Scientific Excellence worth nine crores at University of Mysore. Also, he was responsible for establishing several academic programs and platforms bridging the university and the industry.
Prof. Akheel Ahmed joined University of Mysore as Lecturer in Analytical Chemistry in 1974 at a young age of 20 years. He was selected as Reader in 1986 and Professor of Chemistry in the year 1994. He held many positions in the University of Mysore as Dean, Faculty of Science and Technology, Member of Syndicate and Academic Council, Director, University Industry Interaction Centre, Chairman, Department of Chemistry, Chairman, Board of Studies in Polymer Science and Board of Studies in Chemistry to mention a few. He has served University of Mysore and other Universities as Chairman or member in over 500 committees.
Prof. Akheel Ahmed held many positions in France; Post-doctoral fellow during 1981-82 at University of Paris and as Assistant Professor during 1982-83 and Associate Professor during 1983-84 atUniversity of Grenoble, France. He was designated as "Foreign Collaborator" by Atomic Energy Commission of France for the year 1984-85.
Prof. Akheel Ahmed has held membership at many National level bodies. Governing Council of University Grants Commission, Department of Atomic Energy; Advisory committee, Meenakshi University, Chennai; Academic Council, Pondicherry University, Project Review Committee, Department of Scientific and Industrial Research; Ministry of Minority Affairs, Government of Karnataka, Chairman of NAAC committees to mention a few.
Prof. Akheel Ahmed has more than 120 Research Publications in National & International Journals and over 2500 citations in books and journals which include over 30 citations from Nobel Laureates.
Prof. Akheel Ahmed has been conferred with several awards and honors including the Young Scientist Award for Chemical Sciences, 1989 and Prof H. Sanke Gowda, Research Award for Analytical Chemistry in 1992-93. He received US $ 500 as an honorarium award from Pergamon Press, Great Britain for his review article published in International Journal 'Talanta'. He is recipient of Republic Day Award for excellence in the field of Analytical Chemistry and Appreciation Award from Chromatography Society of India, Mumbai. He has been conferred Mangalorean Star by on-line newspaper www.mangalorean.com. He has been conferred with Sir Isaac Newton Scientific Award of Excellence in Chemistry, North Carolina, United States of America, 2012. Distinguish Professor conferred by Aligarh Muslim University at 2nd International conference on Chemistry, Industry and Environment, 2019
Prof Akheel Ahmed is a great educationist and served as Chairman, Competitive Wing of Jnanbuthi an organization which has delivered over 5000 hours of lecturers and provided free coaching for over 70,000 candidates spread over a period of about 15 years. He has served in many literary and academic institutions in the capacity as Member, Secretary and Vice president. He is Vice President of RM- Educational Trust which is running eleven institutions which include Farooqia Dental College and Farooqia College of Pharmacy. He also served as Government of Karnataka. Special Invitee Minority Commission.
E-Mail : vc@theglocaluniversity.in
Phone No. : +91-9480387874